Request a Quote
Getting started is easy, please fill out the form bellow:
Please, let us know what you need:
Partners
We have found success by partnering at every level possible!
Several top-notch technology partners from all around the world work with Kulana. As a result, we can provide solutions suited to our clients that can be relied upon.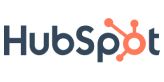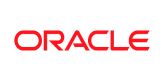 What can your company expect?
We offer several types of services that are beneficial for companies looking for growth or trying to improve their current performance levels.
Our consultants will work closely with you throughout the process to ensure that all our recommendations are aligned with your goals.
Kulana's process, step-by-step
Kulana follows a step-by-step methodology for all IT projects to ensure clients receive the best possible service. We design our process to be as transparent and communicative as possible, keeping clients informed every step of the way.
We begin by performing a needs assessment to determine the scope of services required for your business.
Then, we work with you to create an action plan that outlines tasks, deadlines, and milestones needed to complete the project.
We then, implement all the changes that have been agreed upon during planning, providing you with a finished product that meets your specific needs.
Finally, we monitor every solution implemented in the client's business ecosystem and execute the necessary adjustments to guarantee the best experience with the new software.
We also provide valuable insights through our reporting about the use of the software and how to make the most out of it.
Throughout the project, Kulana staff will be available to answer any questions or concerns you may have. We want you to feel comfortable knowing that we are working hard on your behalf and that you are always our top priority.