Request an Online Demonstration
Getting started is easy, please fill out the form bellow:
Please, let us know what you need:
Certifications
Kulana collaborates with renamed software suppliers in the customer engagement field so that you can fully profit from their products. Also, our team experts have completed certifications in HubSpot and customer engagement.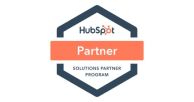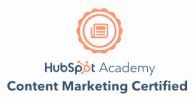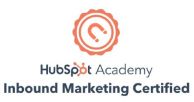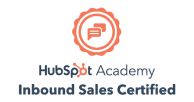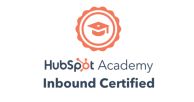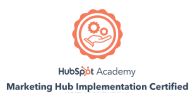 What can your company expect from Kulana?
Our teams have worked with various organizations, including small businesses to large enterprises looking to grow their customer base by building those relationships online via social media platforms, search engines, blogs, websites, etc.
HubSpot will be set up to assist you in achieving your company goals.
First, our experts will work with you to understand your business and create a customized solution that meets your needs.
Then, they'll help you implement the software and monitor it for success. Kulana will be there every step of the way so that your investment in the software pays off.
By the end of this process, your company will have a clear strategy for connecting with customers and promoting the organization. It will be easier to reach out to people interested in what you do (and sell).
The Benefits of using HubSpot
With this customer engagement solution, you'll have all the necessary tools in one place to:
Boost sales by efficiently managing the lead nurturing process;
Improve deal closure rates with marketing automation features;
Keep track of customer service requests in a shared inbox;
Simplify communication by keeping track of all conversations;
Improve your customer retention;
Increase conversion rates for purchases;
Improve online visibility;
Cut down on costly mistakes with a unified system;
Marketing and sales can be challenging to handle without the proper tools.
But with HubSpot, you will be able to automate marketing tasks, and as a result, time and resources.
Valuable Hubspot Features
Some of the most valuable features:
Automated communications for easy follow up: manage customer contact lists, create emails, send automated campaigns, etc.;
Email tracking and engagement notifications: know when customers open and click on your emails, as well as when they unsubscribe;
Lead scoring: score customer interactions and satisfaction to determine how likely it is a customer will buy;
Email templates and scheduling: create customer-specific landing pages, forms, emails, and more in seconds with HubSpot's built-in design tools;
Lead and customer relationship reporting: customer engagement reporting is available directly in HubSpot software;
Contact deal and task management: teams can keep track of customer comments and issues, organize customer tasks, assign follow-ups to customers, etc.;
Sales quotes: create customer quotes by adding client contacts that are new, existing or prospecting;
Live chat: customer support staff can chat with customers in real-time;
Document sharing: share customer files among team members; customer contact information is, automatically, added to HubSpot Sales;
Meeting schedule: customer meeting times and availability can be viewed and booked online.