Request an Online Demonstration
Getting started is easy, please fill out the form bellow:
Please, let us know what you need:
Certifications
Kulana has partnered with some of the most respected names in the business world, and our team is certified in the use of SPSS statistics software.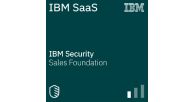 What can your company expect from Kulana?
We strive to provide a process that is clear and easy to understand.
The process starts with a consultation to understand your business and the challenges you need to solve.
Kulana's team can tell you about possible issues regarding statistics software, including compatibility with other pieces of software used in your company.
First, our experts will help identify what kind of analysis will fit your business, and what data needs to be taken into account;
Then, we work with your team to customize the solution so that it meets your specific business requirements;
After that, we develop a strategy and put the IBM SPSS solution into action.
In addition to consulting and implementation services, we also provide our clients with monitoring services so you can receive the most up-to-date information and maximize your investment.
The Benefits of using IBM SPSS
IBM SPSS offers businesses several benefits, such as:
Better business decisions using accurate and up-to-date information;
Reduced costs and improved productivity since it shortens the time to analyze data;
Improved ability to spot trends and patterns in your data more quickly and accurately because of visual and dynamic presentation of tables and graphs;
Less time spent on repetitive tasks.
This solution gives you the power to assess what insights you can gather from your data and how it can guide future decision-making.
Valuable IBM SPSS Features
IBM SPSS statistics software has many features that make it an all-around great tool for your business.
Data management: SPSS transforms and consolidates your data so you can work with it more efficiently; it lets your team quickly identify variables of interest; and easily update results after changing your data or analysis choice.
Advanced statistics: the software program is easy to use but provides sufficient power for users of any ability.
Data visualization: SPSS can help you create visual representations of data relationships and trends and offers customizable reports, charts, and graphs that help you understand your data;
Collaboration: SPSS allows multiple people to access and work with your data files by connecting over the Internet and it's easy to share customized reports after being created.
With SPSS, you can make better business decisions using accurate and up-to-date information. And the software is designed to help companies like yours become truly data-driven.