Enable business agility through optimized technology with Atlas
Atlas is a way for companies to plan how they will change in the future. The solution provides a singular view of information on how technologies in your organization interrelate. It supports you to determine what to invest in next.
Kulana helps organizations understand their most profitable strategies.
We offer a business development approach to building sustainable client relationships. Our customers trust us to deliver the best results.
What is Atlas?
Atlas is a single source of truth for your entire company.
The solution provides an accurate, up-to-date representation of all the technologies being used across your business and gives you the information to know what changes are needed to improve efficiency.
With this software, you acquire views of organization architecture's present and expected future, sustained on data from ongoing and planned project pipe-line.
Atlas offering is also unique in other ways:
It provides a very flexible licensing model that is very easy to start with and gradually grows as per the company's needs;

It is built on Microsoft technologies, so you can rest assured that your investment will be future-proof;

Supports both private and public cloud, giving you unparalleled flexibility;

Has the ability to integrate with multiple on-premise and cloud-based systems, which makes it easy to handle your heterogeneous landscape.
Enterprise Transformation is a complex and long-term process. It requires the definition of hundreds of individual projects and initiatives, which need to be mapped to find inconsistencies.
As a platform for managing change, Atlas provides enterprise architects with the necessary tools to design future-oriented architectures.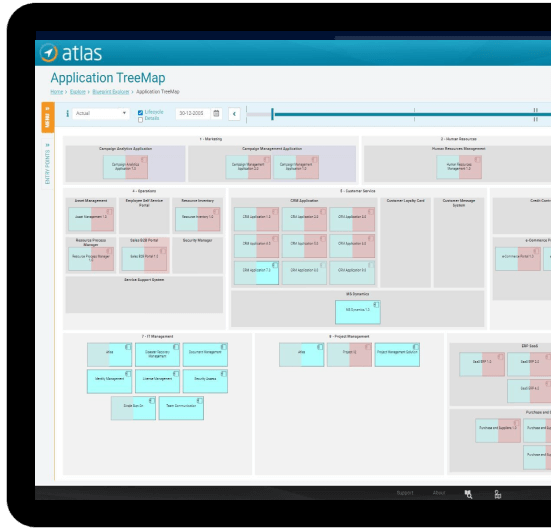 The Atlas solution is an enterprise architecture tool that helps you achieve results across your organization. To get started on improving how your technology stack works together, request a demo.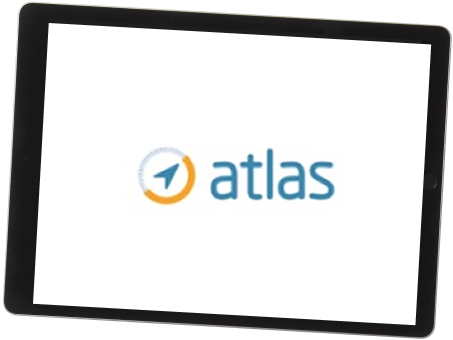 Gain visibility into your IT environment to identify and address risks proactively
Kulana helps organizations worldwide get the most from their technology investments.
We do this by delivering enterprise architecture solutions, which help enterprises to improve business agility and reduce costs while optimizing Return on Investment (ROI).
When you hire us, we will:
Analyze the current technology landscape and recommend a roadmap for standardizing it;

Define, implement and support a customized technology standardization plan that meets your business needs;

Offer expert advice on how to manage complex enterprise architectures as well as help you prioritize investments;

Manage the project from start to final delivery, including estimation, planning, design reviews, user acceptance testing, and training;

Help you with implementation and support of new components;

Offer post-go-live support and identify opportunities for improvement that you can take advantage of once the solution is up and running.

Offer dedicated client relationship managers who will be responsible for project execution.
Partner with us to ensure success in your digital endeavors.
The Benefits of using Atlas
In today's world, companies need to be flexible and respond quickly to changes in the business. But it can be hard to keep up with all the different technologies that are changing.
Atlas is a system that helps standardize your company's technology landscape by helping you to identify and prioritize changes, improving your existing technology stack.
Ensure compliance with business best practices: it provides a singular view of information about how your technologies interrelate and also helps you determine what to invest in next;
Accelerate time to market: increased visibility into your technology environment allows your development team to develop and produce software more quickly;
Reduce costs of IT management and maintenance: Atlas solution will ease the burden of maintaining applications and systems by providing automated self-service through a single integrated system of record;
Reduce costly risk: with Atlas Enterprise Architecture, the company can predict the consequences of these changes and their impact on IT, business processes, or security. With this insight into the IT landscape, your company can proactively prevent potential risks such as system malfunction, unexpected costs, and losses due to regulatory violations.
We're here to help you
When it comes to managing change in your business, you need a platform that can help you identify and prioritize new technology investments. The information provided by Atlas helps to understand how technologies tie in.
Please, fill out our form to get the information you need.
To request a quote, click the button bellow.
Send us a message