Improve your Company's Customer Engagement with OneContact CC
When it comes to customer engagement, listening is key.
OneContact CC is the ultimate contact center and customer engagement solution, providing a single interface for all your communication channels. You can manage everything from voice calls and video meetings to emails or social media posts in one place.
This Collab software is flexible and scalable, so you may expand your business without investing in new technology, and it's suitable for companies of various types and sizes.
What is OneContact CC?
The OneContact CC is a unique tool that combines all of your communications channels into one location and allows you to thrive in customer engagement.
This holistic approach provides businesses with a more efficient way to communicate with their customers, as they can now easily switch between channels depending on the situation.
For example, if a customer asks a question via chat or email or WhatsApp message, the agent can easily switch to voice or video if needed.
Some main features include:
Real-time alerts and notifications;
A customizable interface that adapts to meet the specific needs of your business;
Integration with other business systems, such as CRM, email marketing platforms, and social media tools (or can be used as a stand-alone solution);
Easy to use interface which also has a mobile version;
Reporting and analytics tools that provide insights into customer behavior.
Collab provides the perfect contact center solution for companies looking to improve their customer experience while reducing costs and increasing productivity.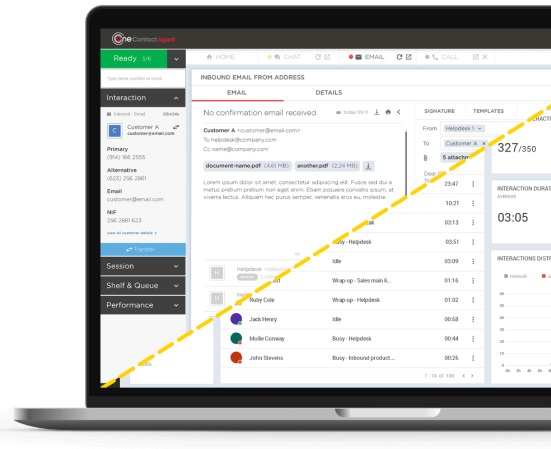 Requesting an online demo of our platform will give you insight into how this innovative software could help transform your business! Contact us to find out more about the OneContact CC software and how we can help your company improve its efficiency and productivity.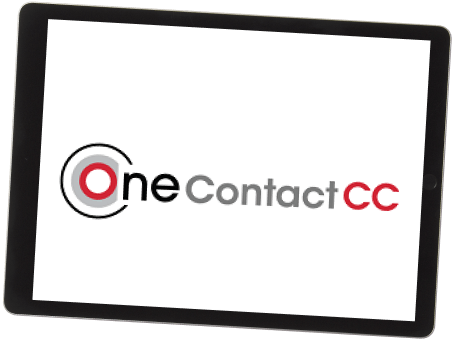 Kulana helps your business excel in Customer Engagement with OneContact CC
Kulana is a trusted partner with a history of successful collaborations with various companies.
Our team has the necessary expertise and experience to ensure that your company will get the most out of the OneContact CC.
We will work closely with your team to configure the software to meet your specific needs and requirements.
Kulana's processes regarding the Collab solution implementation includes:
Identification of the business needs and requirements;
Software configuration to ensure that it meets your specifications;
Customization when and where necessary;
Training for your team and other relevant partners;
Ongoing support and maintenance.
Configuration and customization are where Kulana shines. Our team makes the necessary changes to the software to work better for your company.
The Benefits of using OneContact CC for Customer Engagement
Many businesses have a lot of different communication channels that customers use to get in touch.
Managing all these different channels can be difficult and time-consuming. Your company needs a way to easily switch between them without having to log in to each one separately.
The Collab contact center solution offers businesses several benefits, such as:
Increase agent productivity with the ability to adapt quickly based on their skill level;
Solve customer problems faster than ever before;
Save hours by switching seamlessly to different communication channels, without having to re-address questions or respond to customer needs;
Improve your customer's experience through multichannel support;
Switch between channels easily with one click;
Increase customer satisfaction and sales;
Improve your customer's experience through multichannel support;
Deliver better customer service by having more control over the contact process;
Reduce costs by cutting down on agent turnover rates.
Customer Engagement can be challenging to handle without the proper tools. But with this Collab Solution, you will be able to overcome any obstacle. OneContact CC is flexible and scalable, which means it can adapt to businesses of all sizes. It is also customizable to your brand identity, so you will always look professional.
We're here to help you
Try this online contact center platform that makes communicating more seamless and provides a central hub where all customer engagements take place in one place.
Request information on how our solution can increase efficiency by filling out this form today!
To request a quote, click the button bellow.
Send us a message