Oracle: The power of data integration at your fingertips
The power and performance of Oracle Data Integration will help your company work with data more efficiently and make better business decisions.
Kulana will partner with your team to ensure the implementation of the software in your business environment as quickly as possible, allowing you to realize your expected gains as soon as possible.
Why wait until the next data crisis?
Get the best-performing, most reliable data integration software now.
What is Oracle?
Oracle Data Integration is a fully unified solution for building, deploying, and managing real-time data-centric architectures in an SOA, BI, and data warehouse environment.
The software simplifies and automates the deriving of new data from existing sources, enabling companies to accelerate complex, repeatable processes.
This tool meets your data integration needs because it offers the following functionalities and results:
Flexibility and APIs allow you to integrate with other business applications and create custom data extraction processes;
Data profiling and cleansing to eliminate noise from raw data before moving it through your system;
Data quality to track metrics and monitor for compliance to easily verify the quality of your data in various stages;
Data integration services to provide a centralized platform with a unified interface to implement a single, scalable model for data movement.
In addition, Oracle Data Integration offers a variety of deployment options, so you can take advantage of flexible cloud computing while also retaining the ability to run on-premises.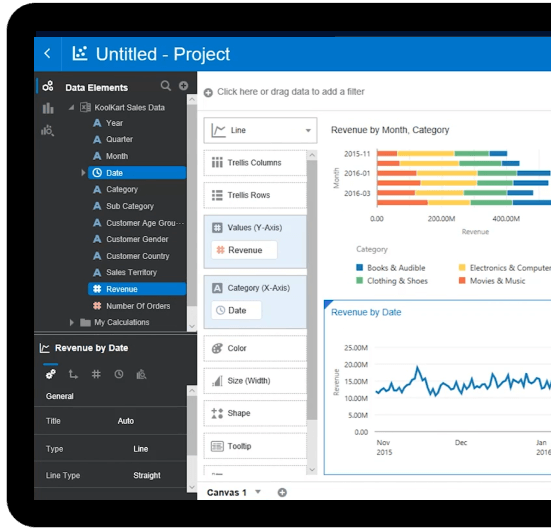 Improve business performance by reducing the time and effort needed to integrate, manage and report on information across heterogeneous sources.
Stay ahead of the curve by working with leading technology providers like us.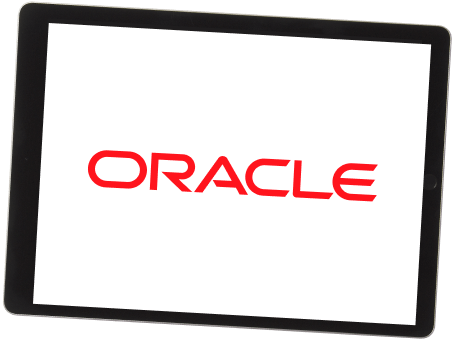 What can you expect from Kulana?
Kulana has the expertise and the resources needed to implement the solution in the easiest way possible without compromising your daily processes.
Our system includes the following steps:
Planning and Assessment: this step involves understanding existing data integration infrastructure, both technical and business, and reviewing the current state of data quality, security, and performance to establish a clear set of goals for the implementation project.
Implementation: This phase includes service integration and deployment of new or updated services with Oracle Data Integration into a production environment. It also typically involves the configuration of the Oracle Data Integration components, as well as any supporting infrastructure components.
Support: Once the project is complete, we will work closely with your team to guarantee that the implementation has been successful and remains efficient over time. Ongoing support also includes monitoring performance to ensure it meets expected service levels.
We have a proven track record of helping our clients maximize their Oracle Data Integration investment by providing a complete solution from planning, implementation, and beyond.
The Benefits of using Oracle
By using this solution, organizations have reduced their development costs by 30%, improved the speed of handling data by 50% and reduced business process execution times by at least 70%.
These cost savings and efficiency gains are critical to leverage in today's challenging global economic climate.
Integrate data in real-time across different systems;
Enable line of business users to access and analyze both operational and analytical data in the same data model;
Provide consistent information to stakeholders across your enterprise with traceable, auditable components for all corporate investments;
Ensure the integrity of your data and accelerate the pace of your business decisions with real-time access to high-quality information from any source;
Reduce the cost and complexity of maintaining multiple platforms for development, test, or production environments;
Deliver data as a service that can be consumed on-demand through web services.
We're here to help you
If you are interested in learning more about the software and how our company can serve your needs, please fill out this form. We look forward to hearing from you!
To request a quote, click the button bellow.
Send us a message