Businesses need help with digital transformation, but few know where or how to start this process of change. This is a hard problem for many companies because they lack the resources necessary for this type of project.
So, they require a partner who:
With this set of goals, they can invest time and money in improving those areas.
And for this reason, Kulana was born in 2019.
We will facilitate your digital transformation by customizing software for efficiency, optimizing existing hardware, and providing strategy and planning to get you where you need to be in today's digital world.
A key driver for the beginning of Kulana was the fact that certain digital technology patterns, such as artificial intelligence, are shaping the way customers use technology.
Another key driver was the impact of digital transformation on industry and the growing need for it.
No matter what stage of your technological transformation journey you are on, we have a solution for you!
Who we are
The Kulana team maintains its commitment to integrity, good customer service, and long business relationships.
Kulana's integrity, commitment to budget and schedule, and efficiency in project management are what makes us stand out from other companies.
We have an excellent reputation with customers for being dependable while maintaining good relationships that are important when working on projects together, as well as keeping clients loyal over time by providing quality work at well-balanced rates.
Our mission is to provide the best technological solutions for our customers while staying true to their core values. That's why we're here!
Mission, Vision and Values
Mission
To transform corporations through the use of well-designed and highly effective digital technology solutions where our stakeholders are respected as equal partners in the work.
Vision
Trust us with the technology needs of your business and stay focused with the core.
Our Values
We strive to serve our clients and all stakeholders by maintaining our core values, which are integrity, openness, and trust.
We want to help all kinds of companies with their digital transformations, whether they are large corporations or small businesses.
We believe in a world where our stakeholders are treated with respect and dignity.
Furthermore, we strive to create well-designed digital solutions that empower organizations at all levels, transforming them through the use of powerful technology toolsets.
Kulana Board Members
Jonathan Ane
Chief Executive Officer
Abena Ntrakwah-Mensah
Director
Marilyn Asante Osei
Company Secretary
Partners
We have strategic partnerships with industry leaders to provide our customers with everything they need under one roof.
By working together, we can offer our clients more value than they would receive by working individually or alone.
We work tirelessly at developing strategic relationships with other companies. This way, we are able to offer an array of products and services that will benefit each client's unique situation.
Through these partnerships, we ensure that every customer receives quality service regardless of location or budget constraints.
Whether you're looking for cloud hosting solutions, data analytics, database management systems, or anything else related to IT support, Kulana and their Partners can help!
Technology Partners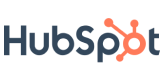 Services
The world is changing and organizations must adapt to these changes.
Companies that don't adapt will be left behind by the competition. We're here to help businesses develop their digital roadmap and get the most out of today's technology.
Kulana offers enterprise architecture services, including data science and analytics consulting for companies looking at emerging trends to provide insights on how they can save money while operationalizing their business processes.
We also run courses through our Kulana Academy. In collaboration with ARCITURA, we offer vendor-neutral certification and training programs that set industry standards for performance excellence.
Solutions
Kulana aims to provide solutions through its services, so your company can overcome technological challenges and increase productivity — by improving organization and performance in all areas of the company's activities (such as marketing strategy, sales management and customer service).
Our goal is for our clients to become more competitive than their peers on the market at all levels, such as organizational structure and growth rate:
We are well versed in all types of technologies as well as frameworks and platforms such as Digital, IoT, AI, Machine Learning, etc. And our teams have broad experience in various sectors, including Healthcare, FinTech, Banking & Insurance, among others.
In addition to the expertise, we have partnered with leading industry experts to help us provide the best solution for our clients.
We're here to help you
If you're interested in learning more about our Services, please fill out the form, and we'll be happy to send you more information.
To request a quote, click the button bellow.
Send us a message