The intelligent business analytics solution that meets your data needs
How do you make data work for you? How to discover hidden insights from your data ? With Microsoft Power BI.
With Microsoft Power BI you can create a culture that is data-driven.
Every employee can use this solution to drive up business by using data analytics, and Microsoft Power BI makes it easy with their smart tools and up-to-the-minute analytics.
Kulana's certified technicians are ready to help you get started with Power BI.
What is Microsoft Power BI?
Microsoft Power BI is a popular business intelligence solution to monitor data analytics in real-time by using reports and dashboards.
This software has an easy-to-use interface and features that make it an ideal choice for CEOs, managers or anyone who needs to work together to convert multiple sources of data into coherent, visually immersive, and interactive insights.
Some valuable features of Power BI include:
Custom and extensive reporting capabilities for all types of users: it uses visuals such as graphs and charts to illustrate difficult-to-understand concepts.

Cloud access with high availability: this ensures that no matter what happens, your report data is always up-to-date.

Scalable and adaptable to all your needs: the Microsoft Power BI environment is flexible, adapting to different stages of the data maturity in your company.

Personalized dashboards: the dashboards can be fully customized to suit individual preferences.

Notifications and filters: alerts to warn clients when certain variables are at-risk or have reached dangerous levels and filters to allow users to view data in different ways.
Also, Power BI is a platform-agnostic software. It offers clients the opportunity to view information from anywhere, even when they are on the go. This feature ensures them that no opportunity for growth is missed.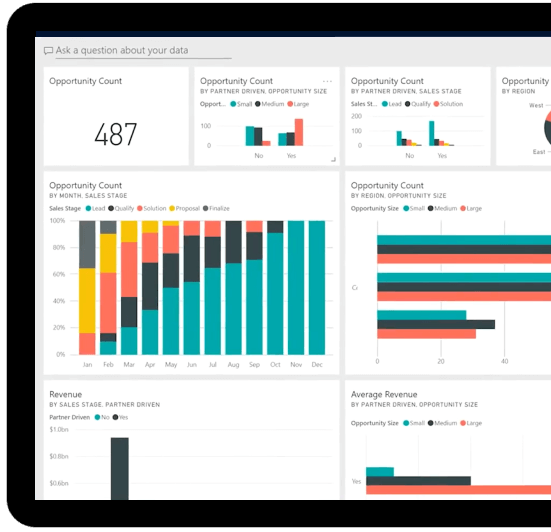 We can adapt the Microsoft Power BI to best meet your needs, implement the system so that everything runs smoothly from day one and educate you about all its benefits.
Request a demo today!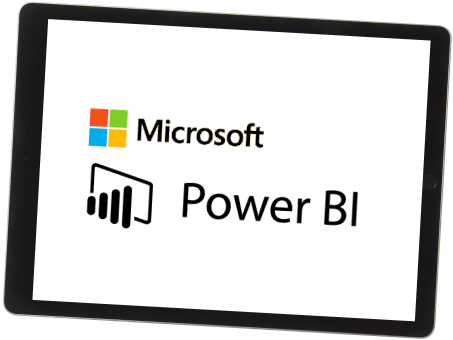 Why Kulana is the best choice to implement Power BI
Kulana offers Professional Services such as Power BI Expert Consultancy - to help you get started right away - Monitoring and Implementation to ensure that our clients get the most out of Microsoft Power BI's capabilities.
We follow a step-by-step methodology:
First, we conduct client interviews that help us understand business-specific requirements. This stage allows us to recommend the best software customization that best fits their needs.

Once this process is complete, we begin to implement the system in phases so that our clients can access it as quickly as possible. Our engineers can help you create custom reports or dashboards and guide you through the process of establishing KPIs and other performance indicators to help keep track of your business performance.

We guarantee ongoing support throughout the process to immediately address any problems that may arise.
Our team of dedicated engineers has extensive experience in this area- covering everything from technical support to training.
The Benefits of Using This Data Visualization Tool
You can't make a good business decision without accurate data.
Power BI is a cloud-based solution that helps you get it all in one place, so you can focus on what matters most to your organization.
One can easily understand this software as an interface that provides interactive visualizations with real-time updates on any device. Users can monitor the progress of their projects easily.
Other benefits of working with this powerful software include:
Easily connect, transform and combine Data;
Updates available on a real-time basis;
Create Interactive Reports;
Store data securely in the cloud;
Scale up or down based on your needs;
End-to-end visibility into critical business information further helps in the decision-making process;
Streamlining business workflows.
Power BI also was built specifically for non-technical users who need access to comprehensive data analytics tools but don't have the time or resources required by other solutions available today.
We're here to help you
Kulana's team of certified technicians has extensive experience implementing and managing Microsoft Power BI. Request information today.
One of our experts can show you all the benefits and features available when working with Microsoft Power BI.
To request a quote, click the button bellow.
Send us a message